Zenith motors Inc

The "Z" of Zenith.

Type:

Public(Zenith Group).

Country

EEUU

Founder

Headquarter

Goldenson trading district, Straight city, MI, USA

Founded

July 16th, 1890

Productions

Sports cars

Area Served

Worldwide

Owner

Ieiunium AG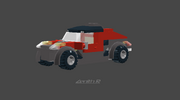 Zenith Motors Inc. their cars are commonly named the "ZpeedZters", is an american car manufacturer. The company is founded in 1895, with the hands of the recognized magnate of shoot carriages Frank Zenithman, famous with his investigations to give the fastest world car motor. His first car model was the Zenith Mark-1 of 1896, one of the first sports tourism car. They have their headcuarters in Goldenson trading district, in Straight City, MI, USA. Their feature is produces sports cars only, but they sometimes launched some SUV models in the 80's.
This is in development...
Ad blocker interference detected!
Wikia is a free-to-use site that makes money from advertising. We have a modified experience for viewers using ad blockers

Wikia is not accessible if you've made further modifications. Remove the custom ad blocker rule(s) and the page will load as expected.