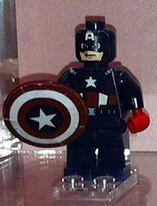 The Avengers is a theme due to be realesed in December 2011/January 2012.

Because the movie is coming to the cinemas then. We have some pictures of the minifigures but not the sets.
The characters are:
Iron Man (Robert Downey Jr.)
Captain America (Chris Evans)
Thor (Chris Hemsworth)
Black Widow (Scarlett Johansson)
Hawkeye (Jeremy Renner)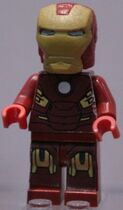 Hulk (Mark Ruffalo)
Phil Coulson (Clark Gregg)
Nick Fury (Samuel L. Jackson)
We got pictures of the minifigures(not all of them).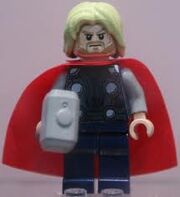 Ad blocker interference detected!
Wikia is a free-to-use site that makes money from advertising. We have a modified experience for viewers using ad blockers

Wikia is not accessible if you've made further modifications. Remove the custom ad blocker rule(s) and the page will load as expected.